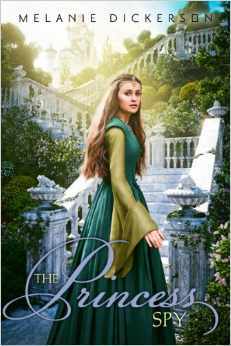 The Princess Spy
by
Melanie Dickerson
My Rating: 4 out of 5 stars
My Review:
I have been a fan of fairytales for a very long time. When I heard about Melanie Dickerson's fairytale retellings, I knew I had to check out her books. I've read all her books to date and have enjoyed them each immensely. I do believe that The Princess Spy was one of my favorite ones.
The Princess Spy is based off The Frog Prince. I am not very familiar with this story so I could not say how many things were similar in this book. The Princess Spy includes several characters who we have met in previous books. The Princess Spy tells the story of Margaretha. Margaretha has rejected several suitors but Lord Claybrook seems to be making progress in wooing her. However, when a stranger named Colin shows up and warns her about Claybrook, she finds herself and her family are in extreme danger.
Strap yourself in for an adventure because that is what you are about to embark on when you open this book. You'll feel the frustration of Colin as he tries to communicate in another language. You'll feel the fear of the family as they are put in danger and are unsure how to resolve everything. You'll feel the romance. You'll live the adventure. If you like fairytales, you will love this book!
I received a free ecopy of this book from the publisher through Book Look Bloggers in exchange for my honest review. I received no compensation for this review, nor was I required to write a positive review. All opinions stated are my own.
Thank you for taking the time to read my review. If you liked this review, or if it was in any way helpful to you, please help me by:
Clicking "like" on this post
Clicking "like" on Goodreads
Clicking "yes" on Amazon
As always, I love reading your comments so please leave a comment and share your thoughts!